This book was amazing! It was suspenseful, gripping, chilling, and had a great plot twist in the middle (I love plot twists, all good books need some). This book is about a man whose wife goes missing and her disappearance gets blamed on him. This is the description from amazon.ca:
"On a warm summer morning in North Carthage, Missouri, it is Nick and Amy Dunne's fifth wedding anniversary. Presents are being wrapped and reservations are being made when Nick's clever and beautiful wife disappears from their rented McMansion on the Mississippi River. Husband-of-the-Year Nick isn't doing himself any favors with cringe-worthy daydreams about the slope and shape of his wife's head, but passages from Amy's diary reveal the alpha-girl perfectionist could have put anyone dangerously on edge. Under mounting pressure from the police and the media—as well as Amy's fiercely doting parents—the town golden boy parades an endless series of lies, deceits, and inappropriate behavior. Nick is oddly evasive, and he's definitely bitter—but is he really a killer?
As the cops close in, every couple in town is soon wondering how well they know the one that they love. With his twin sister, Margo, at his side, Nick stands by his innocence. Trouble is, if Nick didn't do it, where is that beautiful wife? And what was in that silvery gift box hidden in the back of her bedroom closet?"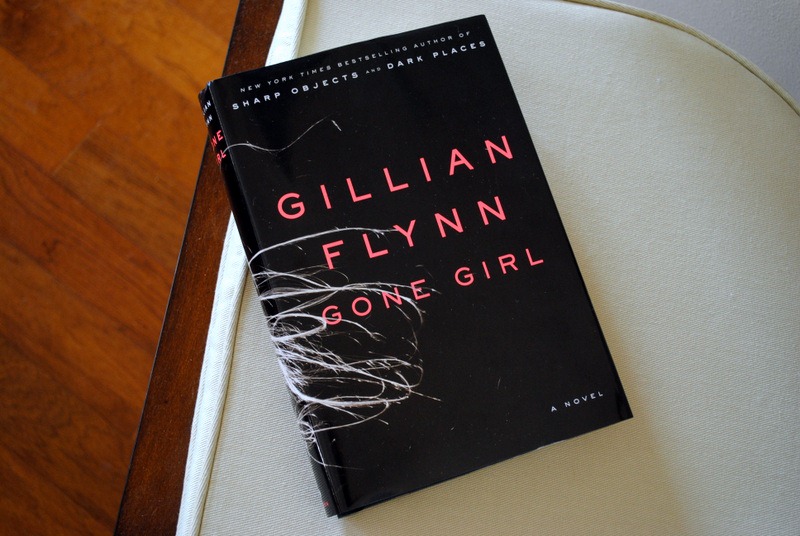 I'm really enjoying pretty much all the adult books that I've been reading. Teen books just seem so simple and one-dimensional to me now. Books like this have so many layers, so much more meaning, and are written with so much skill. No more "it sucks to be a teenage vampire 'cause no one understands you". Ugh. Those books are so boring.
This book isn't! Gone Girl is the best book I have read in a long time. Not only is the plot fast-paced and suspenseful, but the book also has substance. It makes you think, and fills you with conflicting emotions. You think you hate a character at one point, but then something changes or they say something, and then you feel sorry for them or agree with them. Do all adult books do this? I feel like I've been awaken from a long, dull dream of too many mediocre books to one that actually makes me feel something, a book that actually causes me to have an emotional response. Sure, there have been some teen books that have evoked an emotional reaction in me, but it's been way to long.
This book is also perfectly complex and amazingly detailed. I love books like that, ones that have words and events perfectly woven together like an intricate spider web. There are just so many elements to this story and so much detail. The characters are interesting and well-developed. They're complicated, and you feel as though you actually know them. The characters are unique, and it's fun to try and figure them out, and try to predict their next move.
I love how you never know what will happen in this book. It's not like in some stories where you think, yup, she's going to fall in love with him, they'll save the kingdom together, and live happily ever after once she finally makes up her mind as to whether she's really in love with him or somebody else; you don't know how the immediate problems or the overall problems are going to be resolved. Also, I have to say that the ending was genius. Maybe not entirely satisfying (there is someone who could use a bit of jail time), but still really clever. I hate books with endings that last two pages and make you want to throw the book against the wall.
Anyway, I'm not much of a book reviewer, but this is such an amazing book that I just want some people to read it! So go to your nearest book store or library (library is better, it doesn't waste paper or cost you money) and grab a copy of this book immediately! You won't be disappointed, trust me. Now read it. Go. Stop being here and read the book.
This is the genius who wrote the book